Airlake 2021 Annual Report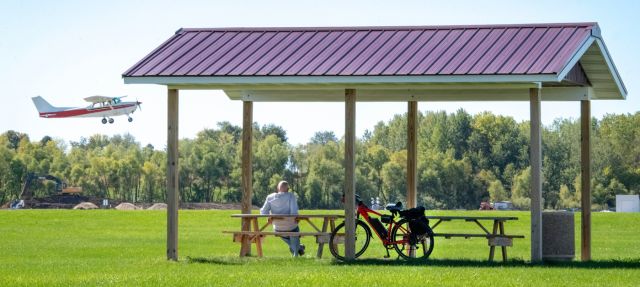 Located just south of the Minneapolis-St. Paul metropolitan area in Lakeville, Airlake Airport (LVN) mostly serves recreational fliers but is also ideally suited for business aviation, particularly for the many local businesses situated nearby. 
Aircraft Operations 
An unprecedented 16 percent increase in operations makes it only second to the St. Paul Downtown Airport in terms of year-over-year increases. Much of the change can be attributed to more flight school activity - a trend found across the MAC's system of general aviation airports – and increased promotional activities by the airport's new fixed-based operator. It also helped that tenants built four new hangars on the south side of the airfield in 2021.  
Infrastructure Improvements  
Improvements in 2021 at LVN included the installation of an aircraft wash pad and a public restroom, both made possible by the MAC's water and sewer project that took place in 2020.