MSP Event, Filming + Assembly Spaces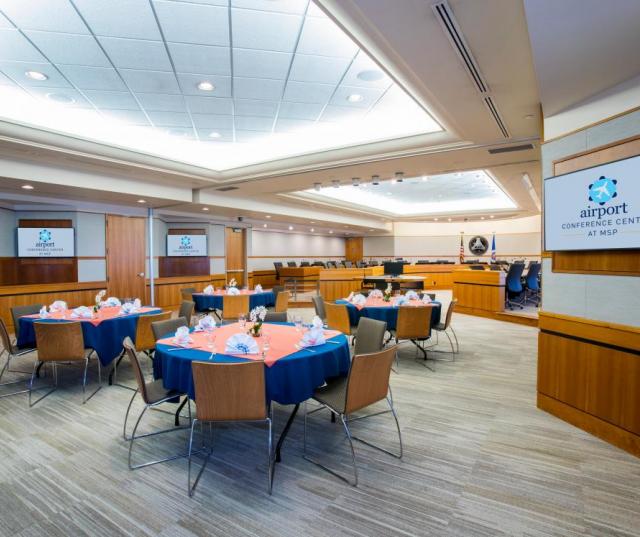 A Space for Every Event
MSP Airport offers a variety of services for convention, conference and meeting planners, including: 
Locations and amenities to meet and greet your attendees
Information about ground transportation and parking
Catering services
Conference center meeting rooms
Contact the MSP Airport Conference Center for details: 612-794-4500.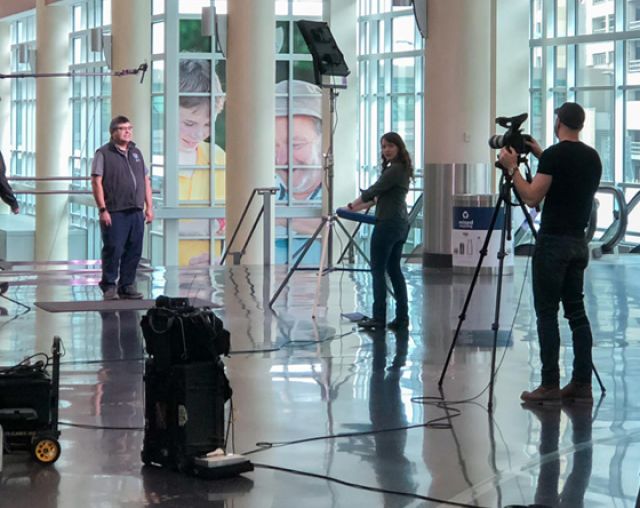 Filming
A permit form is required for anyone without valid media credentials wishing to conduct commercial photo shoots or filming at MSP.
Applicable fees are applied for location, labor and administrative services, and proof of insurance is required, prior to photo shoots or filming.
Photo shoots or filming in areas leased by airlines, food or retail concessions, or other entities also require approval of the respective leaseholder.
For other details, please view: Filming Terms & Conditions
For more information or to apply for a permit for your shoot, contact MSPcares@mspmac.org.

Individuals with valid media credentials seeking to take photos or film for news purposes can visit our Media Relations page.
Meet and Greet spaces; Constitutional Expression spaces
Meeter/Greeter Centers are available at both MSP terminals to provide a centralized area for a group of individuals to meet and receive any further instructions or information before heading to their next destination. The centers are particularly helpful for organizations greeting conference or convention participants.
Amenities for rent include greeting booths, skirted tables and chairs, and directional sign stanchions/easels. Meeter/Greeter Centers are located on the Baggage Claim Level.
To learn more about the airport's group services, or to reserve a Meeter/Greeter Center, call the Airport Conference Center at 612-794-4500.
Constitutional Expression
Non-vendors wishing to exercise their rights of expression at MSP should contact the Airport Director's Office at 612-726-5239. Permits are required for use of constitutional expression space.