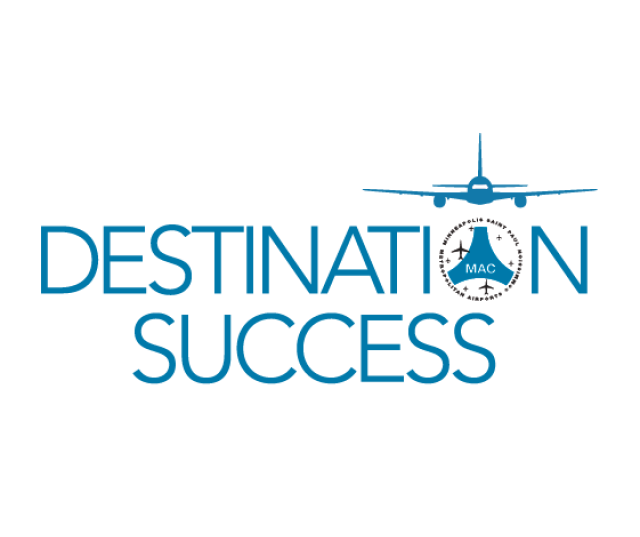 Destination Success
The MAC supports a thriving airport system in the Minneapolis-St. Paul metro area, aiming to provide our customers with the best airport experience.
As a sign of the MAC's positive working environment, we can point to a wide range of awards that our airports and departments won, thanks to motivated employees.
"I love coming to work every day.  The people at the MAC are great to work with. Everyone is helpful and very supportive of each other."
— Kris Theesfield, Purchasing assistant
"I've always wanted to be a firefighter and I double hit the jackpot when I got hired at the MAC. I love the work and feel like I fit right in – even though I'm a little shorter."
— Natalie Harris, Captain, Airport Fire Department
"Painters and other Trades professionals at the MAC are highly valued and recognized for our work throughout the airport industry because we are critical to safe and efficient airport system operations."
— Fred Lane, Foreman, MAC Painters
"I always wanted to be a police officer and am just fascinated by the MSP Airport community and the diverse opportunities for career growth at the Airport Police Department."
— Anne Katchmark, police officer with the Airport Police Department
Previous
Next
Think of the excitement you feel each time you head to the airport for your next big trip.
Imagine capturing a part of that excitement each day you come to work. That can be a part of your daily routine when you work for the Metropolitan Airports Commission (MAC).
The MAC owns and operates MSP International Airport and six reliever airports. We're a vibrant, innovative employer committed to award-winning customer service and a seamless airport experience, focused on driving success for our employees and embracing diversity.
Learn about career opportunities at the MAC's seven airports, and about openings with our various partners including airlines, concessionaires and other service providers. 
View the MAC Employee Welcome Video
Note: The above job descriptions along with the application process works best with Chrome, Edge, Safari or Firefox.
Not seeing the job that interests you? Click here to receive notification of future career opportunities.