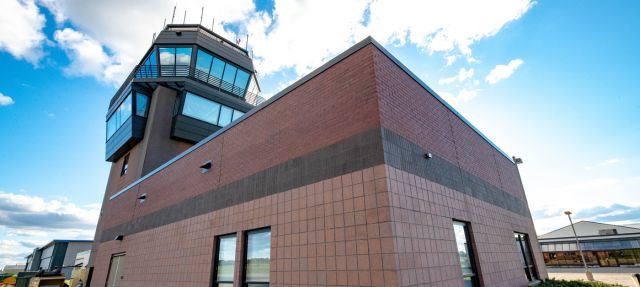 Just north of the Minneapolis-St. Paul metropolitan area, the Anoka County-Blaine Airport (ANE) is home to a variety of vintage, experimental, recreational and corporate aircraft. Among the MAC's general aviation airports, ANE has the most aircraft based there and is also among the busiest (just behind Flying Cloud Airport).   
3M Open 
Every July one of Minnesota's Fortune 100 companies, 3M, hosts the 3M Open at the PGA's tournament players club golf course in Blaine, just a 10-minute drive north of ANE. In 2021, the Goodyear Blimp paid a visit to the popular golf tournament, mooring itself at ANE when it was not in the air. While mooring the blimp at ANE didn't impact air traffic, it certainly made for a unique visual for anyone flying into the airport during those two days. 
Celebrating 25 years of safe flying 
The MAC also celebrated the 25th anniversary of the opening of ANE's air traffic control (ATC) tower in 2021. The only non-FAA-controlled ATC in the metropolitan area, the tower was built and is owned by the MAC, which contracts out air traffic control services to a private company. Given ANE is the second busiest general aviation airport in the MAC's system, the tower is a welcome guide for the hundreds of pilots who fly into and out of the airport every day.