Located between the city of St. Paul to the west and the St. Croix River to the east, Lake Elmo Airport (21D) is convenient for both business and leisure flying. While 21D experiences the fewest operations of the MAC's general aviation airports, it is still one of the top 10 busiest airports in Minnesota.
Airfield and Tenant Improvements
After seven years of studies, planning and construction, Lake Elmo Airport's new Runway 14/32 opened in July 2022.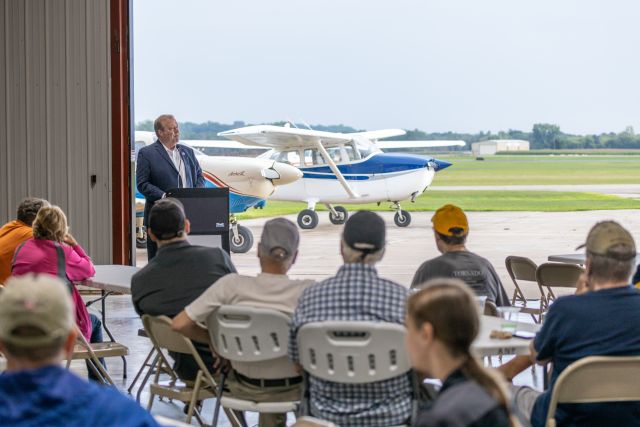 The new 3,500-foot runway is part of a multi-year project that includes new instrument approach technology, lights, signage and other safety improvements, including 650 more feet of runway pavement, to enhance operational capability. The airfield improvements at Lake Elmo Airport represent a $23.9 million investment in this vital public asset. Federal and state grants committed funds for nearly 75% of the project. The remaining airfield improvements are scheduled for completion in 2023.
The Metropolitan Airports Commission (MAC) isn't the only entity investing in this airport. Lake Elmo Aero, the airport's one commercial operator, constructed and opened a 10,000-foot facility in 2022, knowing the demand for aircraft hangar space remains high.
In addition, three individual tenants constructed hangars in 2022.
Learn more here about Lake Elmo Airport; its tenants, community and the Lake Elmo Airport Advisory Commission.