MSP Airport Fire Department Conducting Live Fire Training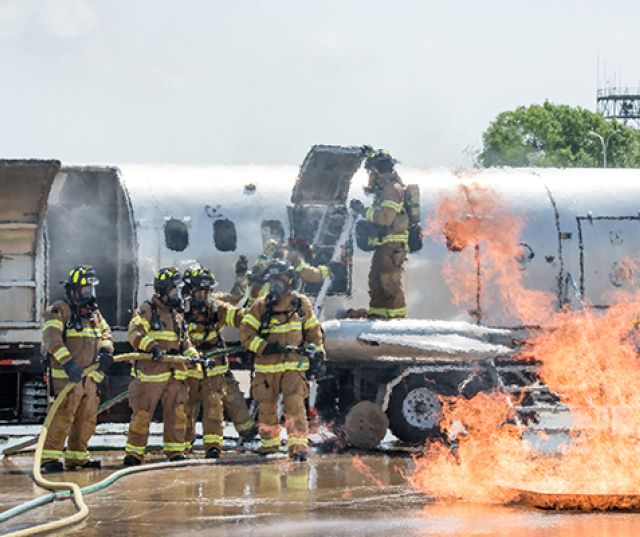 Annual Exercise Includes Mutual Aid Agencies from Bloomington and Richfield
The Minneapolis-St. Paul International Airport (MSP) Fire Department will conduct live fire training from Monday, May 15 through Thursday, May 18. It is possible that members of the public in the vicinity of the northwest end of the airfield could see smoke and/or flames coming from the controlled training exercise between the hours of 9 a.m. and 3 p.m. during training. 
The MSP Airport Fire Department utilizes a mobile aircraft fire trainer with a propane gas system to simulate conditions responders may face during an emergency. This annual training is required by federal regulations.
The MSP Airport Fire Department will co-train with mutual aid partners from the Bloomington and Richfield fire departments on Thursday, May 18.