News from the MAC Chair - November 2023
Greetings:
Minnesotans love to travel in the fall. The annual statewide MEA break is a prime time for this, and Minneapolis-St. Paul International Airport (MSP) makes this travel tradition possible for many. 
More than 49,800 passengers were screened through airport checkpoints on Thursday, Oct. 19 of MEA week. This marks the busiest day at MSP since 2018, which featured only two busier days tied Super Bowl travel and spring break. Oct. 19 also marked the busiest day in the history of Terminal 2, with the Transportation Security Administration (TSA) screening more than 15,000 people. I'm thankful for the collaboration between the Metropolitan Airports Commission (MAC) and the TSA, airlines, and other partners to help our growing number of passengers have a smooth and rewarding travel experience during these key times. 
It's great to see air travel periodically peaking above pre-pandemic levels, which is expected to continue this Thanksgiving holiday. When you take in the whole year of activity, MSP total passenger volumes are nearing 90% of 2019 levels. As this recovery continues, we're proud to be continuously innovating and improving the airport experience which has earned MSP many recent accolades. These achievements include the best airport in North America award for six out of the last seven years by Airports Council International – North America as well as the #2 spot in the Wall Street Journal's annual rankings of the 50 largest U.S. airports. 
Largest-ever concourse renovation now underway at MSP
Last week, the MAC and Delta Air Lines launched the single largest interior renovation of concourses and passenger gate areas at MSP's Terminal 1. The $242 million Airport Modernization Program (AMP) will deliver a unified and modern design across six of the terminal's seven concourses (A, B, C, D, F and G) and approximately 75 Delta gate hold rooms. This is an incredible investment in safety, security, efficiency and elevating the passenger experience. We're thrilled to have Delta's partnership as we complete this project over the next two years.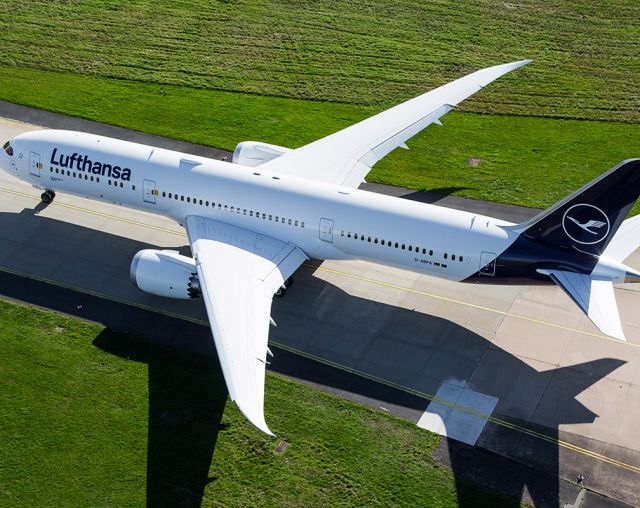 Air service expansion
Carriers continue to announce new and expanded routes from MSP. Lufthansa became MSP's 18th carrier and will operate a year-round flight between MSP and Frankfurt, Germany, beginning next summer. Service to Dublin, Ireland will resume next summer on Aer Lingus (April 2024) and Delta (May 2024). Sun Country Airlines will also expand international and domestic service from its Terminal 2 hub at MSP to 10 destinations, including new nonstop routes to Montréal-Trudeau International Airport (YUL) and Toronto Pearson International Airport (YYZ). With these newest routes, Sun Country will offer nonstop service from MSP to 98 distinct markets in 2024.
MAC helps launch SAF Hub
The MAC is focused on a more sustainable future. It joined a first-of-its-kind coalition in Minnesota to scale sustainable aviation fuel (SAF) for commercial aviation. Led by Greater MSP, the Minnesota SAF Hub includes members who will collaborate on strategies to produce, process and deliver SAF on a scale that will significantly offset or replace the use of conventional jet fuel. MSP hub carrier Delta Air Lines, Ecolab, Xcel Energy and Bank of America are the anchor partners in the Minnesota SAF Hub. The State of Minnesota, the University of Minnesota and the MAC are supporting partners. Within the industry, SAF is widely recognized as a strategy to reduce carbon emissions and is a key part of the MAC's sustainability goals. By championing this effort, we believe Minnesota can be a leader in making SAF a reality throughout the world. 
MBOLD partnership launch
In other sustainability news, the MAC is one of 18 regional companies and organizations to join a statewide initiative to increase plastic film recycling in the Upper Midwest. The initiative is led by MBOLD, a coalition of local food and agriculture leaders that collaborate to address the most pressing challenges facing the industry. As a member, the MAC is looking closely at opportunities to recycle flexible films, increase the use of recycled resin in new film products, and encourage the circular economy effort. 
Placemaking for our region
I was fortunate to join the University of Minnesota's Center for Transportation Studies to collaborate with representatives of public, nonprofit, philanthropic and private organizations throughout the Twin Cities to discuss "The Path to a Better Public Realm." This day was filled with sessions where stakeholders shared insights, challenges and best practices to strengthen partnerships around our shared spaces in the public realm. Thanks again to CTS, the Metropolitan Council and Metro Transit for bringing this group together for an important discussion.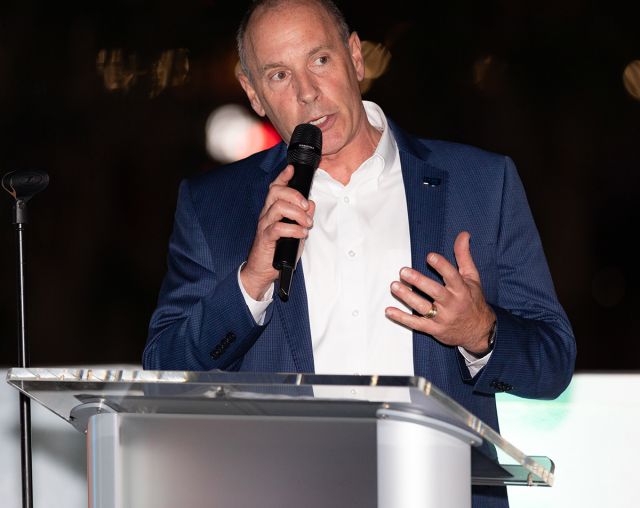 MAC CEO Brian Ryks recognized for leadership
Congratulations to MAC Executive Director and CEO Brian Ryks, who was named last month as the 2023 recipient of the Excellence in Visionary Leadership Award. The award is the highest honor given to an active airport CEO/director by ACI-NA, the trade association representing commercial service airports in the United States and Canada. We are proud of Brian as well as the many team members who demonstrate daily their commitment to excellence at the MAC, MSP and all our airports. 
Lastly, it was wonderful connecting with our airport community earlier this fall at the annual State of the Airport luncheon, hosted by the Airport Foundation MSP. We appreciate the opportunity to connect with our biggest supporters, businesses, and regional leaders to share how the MAC and MSP are supporting air travel, commerce and overall economic growth in the Twin Cities and across the state. 
Sincerely,
Rick King
Chair