Introduction
Operations and passenger activity at a large airport like MSP generate a significant volume of waste that must be managed properly. Strategies that reduce the production of waste, promote material reuse, and support recycling and composting are critical components of proper waste management by the MAC.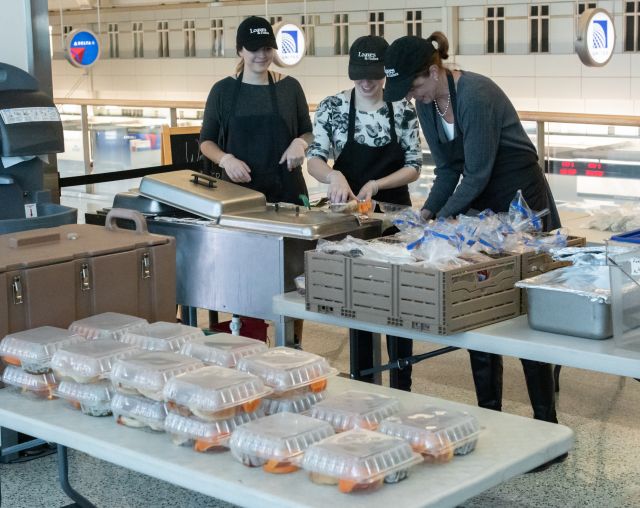 Reduce
To reduce food waste, MSP concessionaires have partnered with Loaves and Fishes, a Minneapolis-based non-profit that serves free meals across 12 Minnesota counties. Ready-to-eat items that are about to expire are picked up from MSP and either re-purposed and served in meal programs to benefit people in need or distributed as-is at urban locations in the Twin Cities through Loaves and Fishes' street outreach. Through 2020, MSP restaurants have provided 130,566 pounds of food to the program.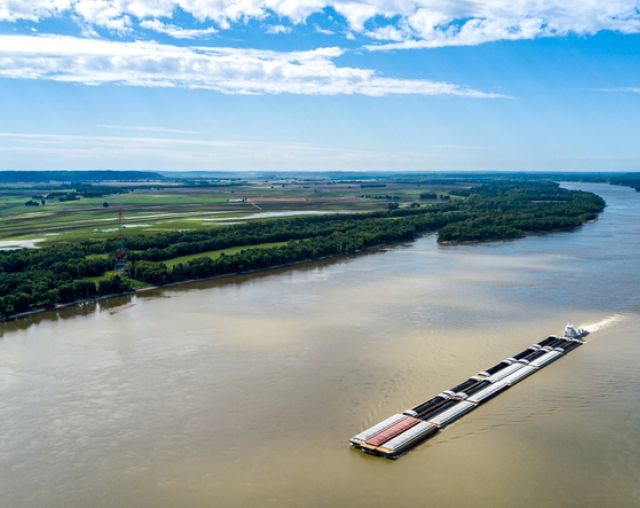 Reuse
In the course of daily activities at an airport it's not uncommon to come across materials that aren't accepted by traditional recycling programs. The MAC actively seeks out reuse opportunities for such materials to avoid having to send them to landfill. After routine maintenance on the MSP Concourse C tram, we sent nearly five miles of inch-thick cable to a company that repurposed it into 30-foot harnesses used to lash together barges as they ply the U.S. river transportation system.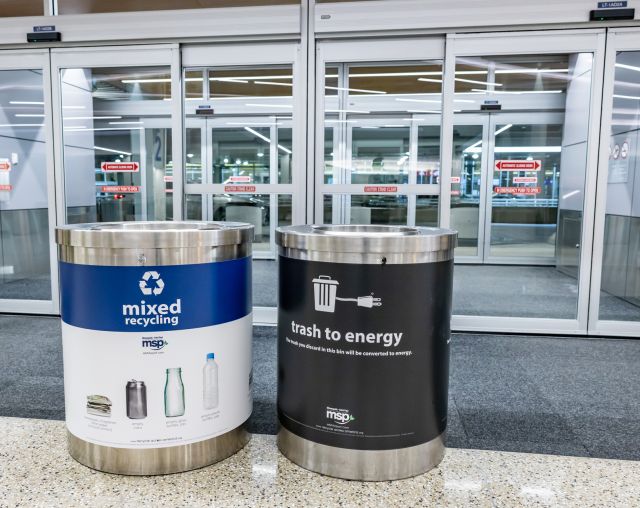 Recycle
The MAC launched in-terminal recycling at MSP in 1997. To help travelers at MSP recycle right, the MAC utilizes easy-to-understand standardized labels designed by Recycle Across America, a Twin Cities-based non-profit whose mission is to avoid confusion at the recycling bin. This has helped the MAC send an average 1,600 tons of material on for recycling in recent years.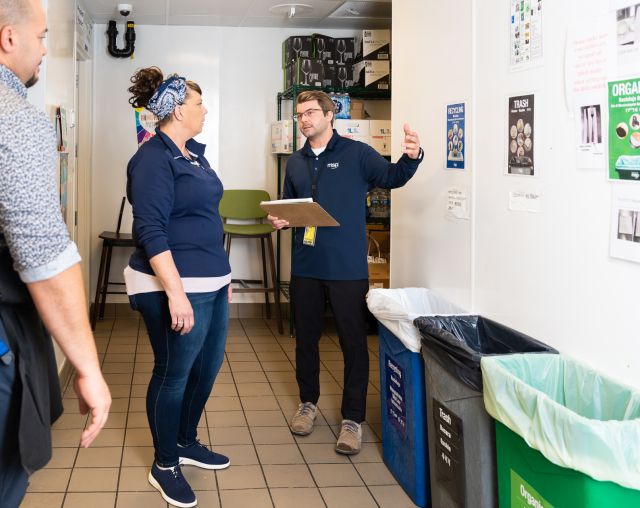 Compost
Since 2009, the MAC has required all food and beverage concessionaires at MSP to separate compostable organic material from their back-of-house recycling and trash streams. The material is collected and sent off-site for processing into compost. MAC employees are bringing their expertise to bear to divert more material from the trash stream by developing strategies to increase the use of certified compostable materials and collect compostable organic material in the airport's food courts.