Lake Elmo Airport Construction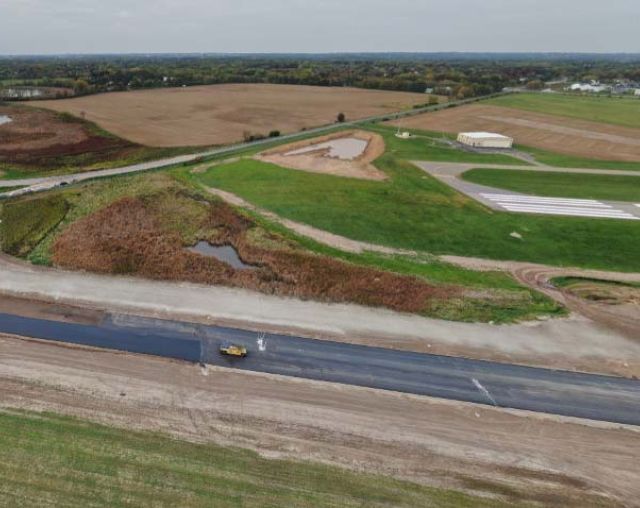 Efficiency and Safety at Lake Elmo Airport
List of Project Updates
Overview of the Project
The improvements at Lake Elmo Airport include the following elements:
Relocate and extend Runway 14/32 to 3,500 feet
Realign 30th Street North around the relocated runway protection zone and reconnect to the existing intersection with Neal Avenue
Construct a new Crossfield taxiway to serve the new Runway 14 end
Convert the existing runway to a parallel taxiway and construct other taxiways as needed to support the relocated runway
Reconstruct and extend crosswind Runway 4/22 to 2,750 feet
Upgrade instrument approach to use newer technology
The construction activity is divided into three phases:
Phase 1:  Realign 30th Street North between Manning Avenue and Neal Avenue (November 2019 through July 2020).
Phase 2: Construction of new Runway 14/32 and taxiways (Fall 2020 through Summer 2021).
Phase 3: Completion of new Runway 14/32 and taxiways and convert existing runway to parallel taxiway (Fall 2021 through Summer 2022).